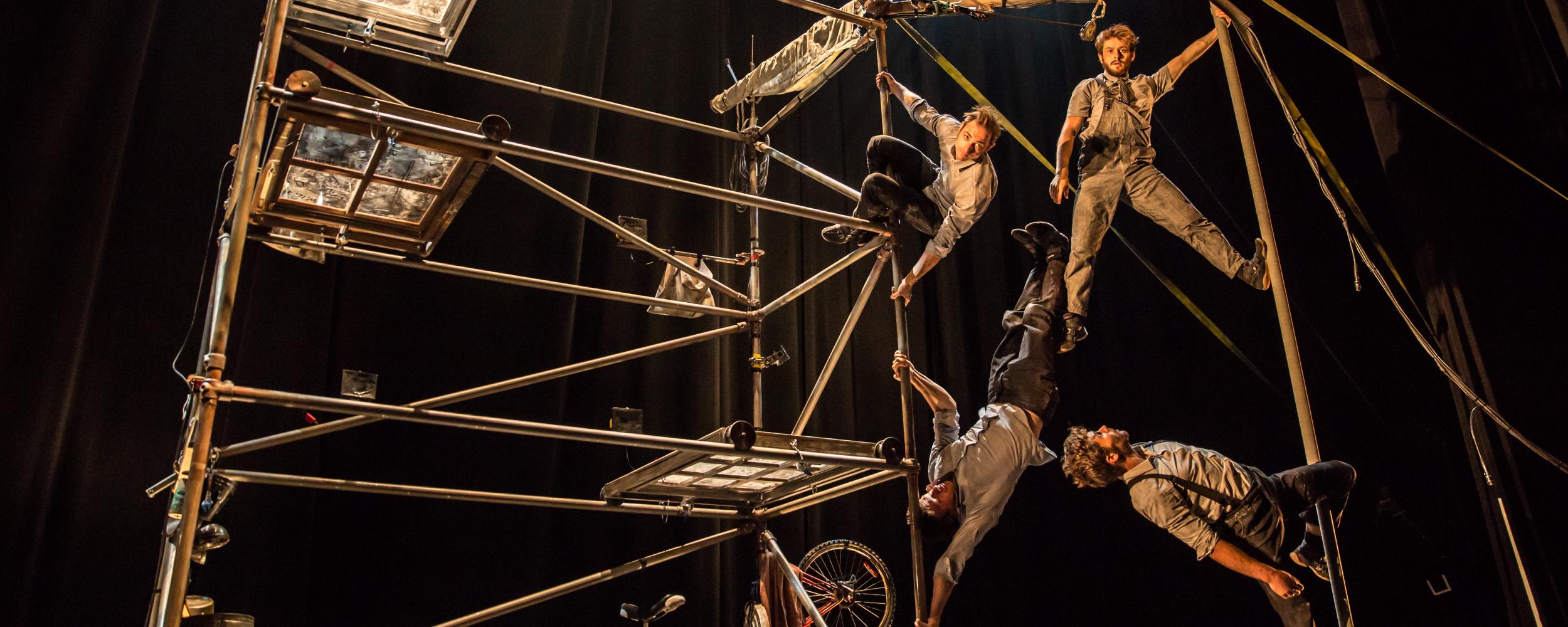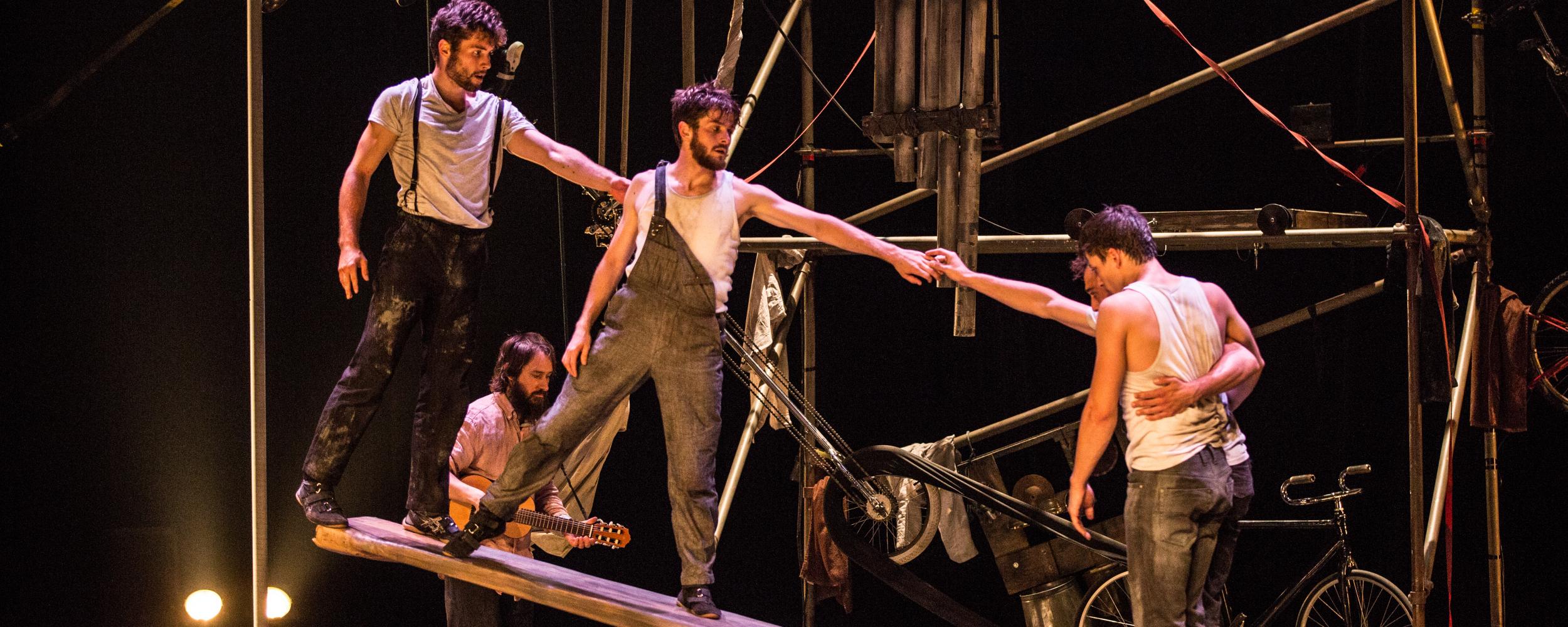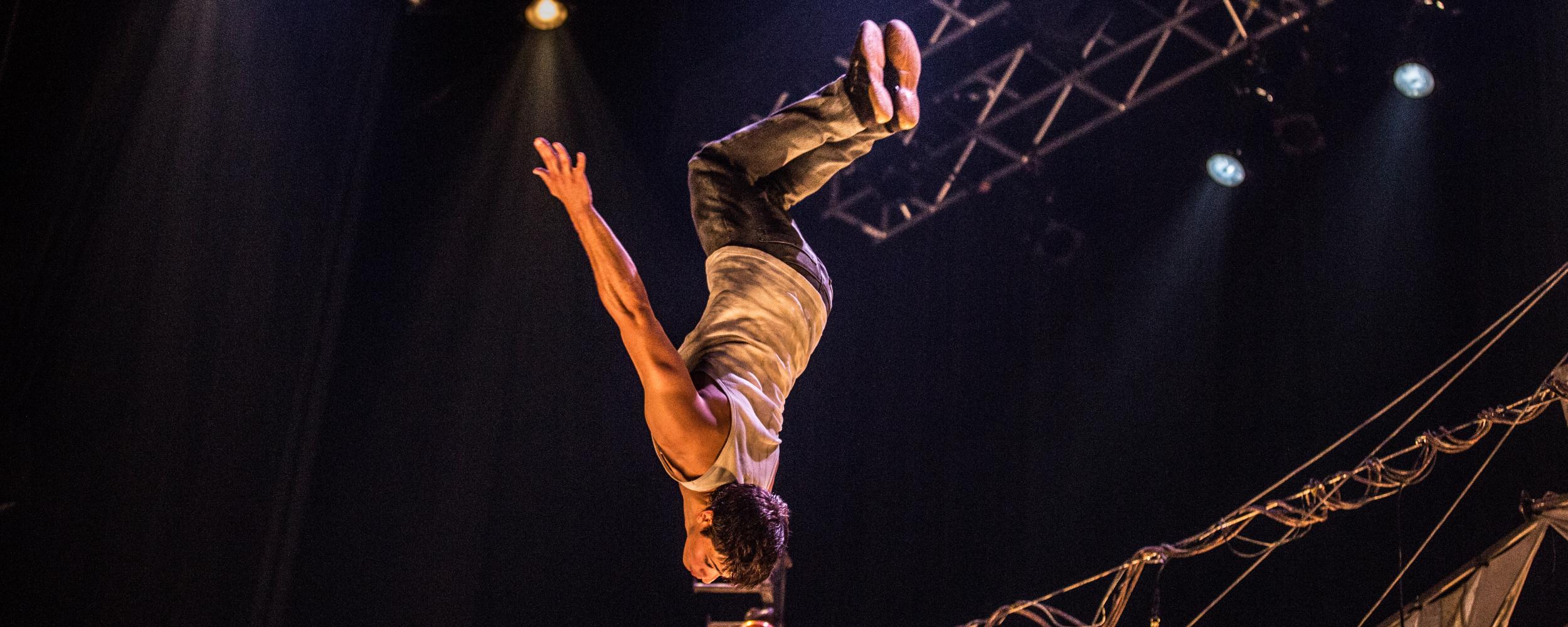 Machine de Cirque | Machine de Cirque
Site
Under the big top of the festival at Cap-aux-Meules
Dates
16, 17, 18, 19 et 20th of july (18h)
The fascinating acrobats of Machine de Cirque, accompanied by an unhinged multi-instrumentist-virtuoso musician, present their show of the same name, which gave the company its first success. The 5 guys of Machine de Cirque transport us into a poetic and humour-filled universe, without a woman or a computer in sight, where they try to pursue their perilous quest: to contact other survivors using a strange machine.
* Performance by students of l'École de Cirque des Îles as an opening act. |15 minutes
Duration: 90 minutes without intermission.